About us
The Feather Online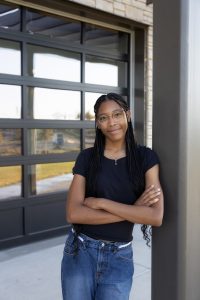 The Feather Online is a daily publication produced by the students of Fresno Christian High School in Fresno, California, since October 2001 (thefeather.com). Today The Feather Online is a multimedia publication which has produced over 20,000 articles since inception along with regularly updated photos, videos, podcasts and social media posts.
The Feather Online has been advised by Kori James since 2014 alongside Greg Stobbe who advised since 1997. After 30 years on the FCS campus as both an English teacher and journalism adviser, Stobbe had to step away  due to the loss of his sight during the 2021 year.
Senior Miracle Neal serves as editor-in-chief alongside senior editors, Meilani Gilmore Young,'24, Chloe MCDonald, '24 and Danielle Arndt, '26. Photo editors are  juniors Julia Castiglione and Mallory Friesen.
The Feather Online belongs to two journalism scholastic organizations and submits to their yearly critiques. Under Stobbe's and James leadership, the paper has won nine Columbia Scholastic Press Association Digital News Gold Crowns, five Silver Crowns and seven National Scholastic Press Association Online Pacemakers. In 2022 The Feather earned the prestigious NSPA Pacemaker 100 award to commemorate their 100th anniversary.
As of Sept 1, the 2023/24 Feather staff has 28 members, including editors, reporters, photographers, videographers, podcasters. This does not include bloggers who serve largely as independents outside the regular Feather class time. The Feather staff continues to look for additional members and has been in continual operation since the paper's print inception in 1982.
The Feather Online serves as a voice and a forum for students and the Fresno Christian community. Community submissions like letters to the editor, columns, blog, article comments and guest articles are also welcomed. For more information on The Feather Online or to make submissions or inquire for ad rates or to visit the publication's lab, contact The Feather's email address or send a request to adviser Kori James email .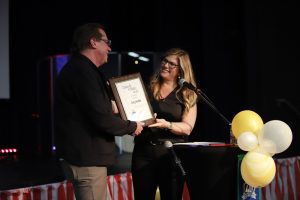 Besides its web address, The Feather Online is committed to social media can be found daily publishing via the following accounts: The Feather Twitter, The Feather Online Instagram, The Feather Online Facebook, The Feather Online Vimeo and The Feather Online Podcasts.
The staff encourages the Fresno Christian High School, Fresno area teens and the greater community to follow The Feather Online via social media as updates, news bites, photos and video are posted throughout the day and evening.
The Feather Online is housed at Fresno Christian High School, 7280 N. Cedar Ave., Fresno, CA, 93720. The high school office can be reached at 559.299.1695. The superintendent of schools is Jeremy Brown and principal is Amy Deffenbacher.
The Feather first began as a monthly print edition, starting publication in 1982. The last print edition came off the Selma Enterprise presses in May 2010.
For more information, visit The Feather Online history,  Feather Achievement, Feather Philosophy Statements, Editorial Policies, and Feather Staff Directory 2019-2020.
About us The Feather Online last updated September 2023