Editorial policies
The Feather Online's mission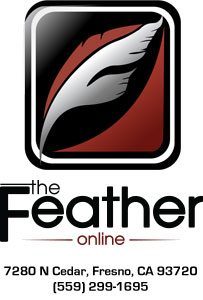 The Feather's mission as the daily online student newspaper of Fresno Christian High School is to be an open, public forum for student expression and an opportunity to discuss its audience's issues of concern. Opinions expressed are those of the writer and do not necessarily reflect the position of the school board, administration, sponsors, parents, student body or advertisers.
The Editorial Board, which consists of the front-page editor, editor(s)-in-chief, section editors, and assistant editors, will determine the content of The Feather Online edition.
Student journalists on The Feather staff will make every effort to publish following the legal definitions of libel, obscenity and invasion of privacy. The Feather editorial policies are consistent with California Education Code section 48907, the staff also will refrain from printing material that may incite students, be a violation of school regulations or disrupt school operations.
At the beginning of each semester, journalism students will be reminded of the legal, financial and ethical implications of each article they write.
The adviser of The Feather will supervise production and offer advice and instruction to help the staff meet professional standards of English and journalism, and to maintain the provisions as required by the California Education Code section 48907.
Ethical concerns
The Feather staff will work towards meeting the standards set by professional journalism developed by the Journalism Education Association. This includes, but it is not limited to, a code of ethics concerning accuracy, advertising, conflict of interest, credibility, and freedom of the press, impartiality, integrity, obstruction of justice, personal privacy, responsibility, and sensationalism.
The Feather staff will not alter the content of news photographs through technical or other means. Image enhancements for technical clarity are permissible. The staff will not recreate events or photographs.
Associations
The Feather Online is a member of the following organizations: National Scholastic Press Association and the Columbia Scholastic Press Association. In the past and since its inception in 1982, The Feather has also been a member of the San Joaquin Valley Scholastic Press Association as part of the California State University, Fresno, Mass Media and Journalism Department and Quill & Scroll International. The Feather Online is not currently a member of these last two organizations but may restart membership as they begin to add an online component to critique and judging. Over the decades, The Feather and The Feather Online has won numerous awards from each of these associations and continues to strive to produce a newspaper that follows standard journalistic guidelines.
Advertising
Policies governing advertisements are available through advisers Greg Stobbe and/or Kori Friesen, and all ads must adhere to Fresno Christian School policies and mission statements. Contact Stobbe at (559) 801.2460 or via Greg Stobbe's e-mail or contact Kori Friesen via her email. The staff as of Nov. 1, 2017, is now offering online ad spots on the new Feather site (www.thefeather.com). There are two ad options currently available: Option 1 – 500px X 500px; Option 2 – 750px X 100px.
Option 1:
250×250 px carousel ad. These ads will be a part of a group that will post within each Feather article: Monthly: $99. The ads will also serve as a link to the company's website when clicked. Each time the page is refreshed, the ad may change.
Semester: $349 – 18 weeks Yearly: $699 10 months publishing (2 bonus summer months).
Option 2:
750×100 px front page feature banner ad: Semester: $999. Front page banner ads will be limited to only five per semester. The ads will also serve as a link to the company's website when clicked. Each time the page is refreshed, the ad may change.
For more information, please contact Stobbe or Friesen. Rates may vary depending on when they first appear, but ads will be based on monthly, semester and yearly rates. Advertisers will be required to provide a digital copy of ad; however, Feather staff members may be able to create an ad for an additional cost.
Corrections
In an effort to produce a daily high school digital newspaper, errors occur. Feather staff members will make every effort to be accurate, write, report and post without plagiarism or bias (except when appropriate).
If the editorial board or reporter determines a significant error has occurred, a formal correction will appear on the site and remain a permanent alteration to the online article and site.
Readers are encouraged to engage with The Feather Online and submit corrections when deemed necessary. When a significant error has occurred, a formal correction may be necessary and will be a permanent part of the site and archive and will be found in appropriate proximity to the error, including at the top of an article with a corrections tag.
While a corrections tab currently is in beta form, please email and submit any suggestions to [email protected].
Upon receipt of correction suggestion, Feather editors will confirm the error and leave an amended statement within a reasonable time period.
Community submissions
The Feather Online welcomes student opinions and encourages Feather staff, Fresno Christian students and guest authors to publish their concerns, thoughts and issues.
Letters, comments, guest submissions, story ideas and photos for Feather publication may be of any length and are required to be submitted via the new tabs created on The Feather's right menu bar in each section and on each article's sidebar. Readers can also submit via The Feather e-mail or regular mail: 7280 N. Cedar Ave., Fresno, CA 93720.
All submissions become the sole property of The Feather Online and may be edited for length, clarity, or accuracy. They cannot be returned and will be published at The Feather Online editor's discretion. Thank you for your interest in publishing with the Fresno Christian High School online's daily digital newspaper.
Byline policy
All bylines include the name and title of Feather contributors who significantly add to a story. Up to two names will be posted at the beginning of each published piece. Graphics, photos, art and illustrations, columns, reviews, videos, commentary, and all other creative pieces conceived will be given attribution. The only exception will be staff editorials, mug shots and cut-outs.
When more than two authors are required and have contributed or gathered information for a story and the like, those names will be noted in a shirttail at the end. The objective is to reflect and accurately post those who have helped produce the story and its contents.
Additionally, it is the desire for The Feather Online to be accurate and accountable, fair and honest with its readers, sharing the values and ethics of the Fresno Christian School community, crediting work completed. Therefore, all bylined writers will be held accountable for their efforts.
Feather sponsors
Without the support of patrons, The Feather Online would not exist as it does today. While clickable advertisements are needed, sponsors are also encouraged to donate funds to The Feather. Currently, The Feather Online will post a supporter's name on the site if you donate at least $100. To qualify as a Silver Sponsor, donate at least $100 per year. Gold Sponsors donate at least $250. To become a Feather Patron, you must pledge at least $500 per year. Please contact adviser Kori James through her email for more information or call him at 559.289.6499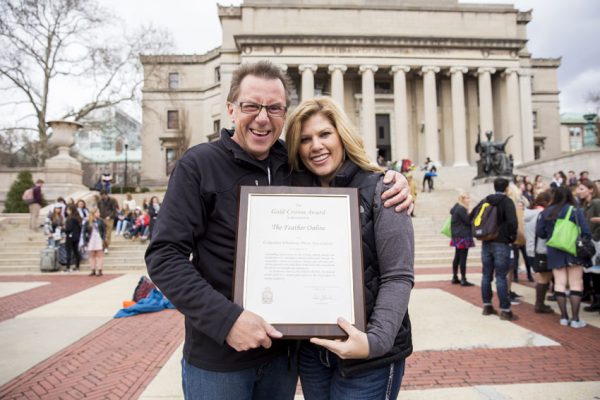 Privacy & site policies
 General
The Feather Online utilizes traffic logging software, collecting the following information about each visitor: browser version, IP (Internet Protocol) address, operating system and requested pages. This data is used for statistical purposes only.
Cookies
The Feather Online currently uses a Cookie tracker to prevent visitors from voting on "The Feather Poll" more than once per session. Cookies are utilized to prevent users from sending contact information to The Feather Online more than once per session. Accurate statistics of most viewed articles and podcasts are collected, and utilize cookies to limit counts to once per user session.
Feedback
Visitors who submit comments to articles and photos on The Feather Online are required to provide their name and e-mail address. Only the name is published after the comment has been approved by an administrator.
Browser Support
The Feather Online currently supports the following browsers: Microsoft Internet Explorer, Microsoft Edge, Safari, Mozilla Firefox, and Google Chrome. The Feather Online is best viewed using the most recent versions of Safari or Google Chrome. Older versions of these browsers will allow limited access to some features and may not display as intended.
Video/Audio
All videos and audio featured on The Feather Online are hosted on Vimeo. The Feather Online staff continues the process of converting and transferring all video and audio files to Vimeo.
Safari and Quicktime are trademarks of Apple, Inc. Internet Explorer is a trademark of Microsoft Corporation. Firefox is a trademark of Mozilla Foundation. Google Chrome is a trademark of Google.
Feather Online editorial policies last updated January 2019