As the weather begins to cool down, cuddling up with a book and a warm drink sounds "Oh so cozy!" Fresno Christian Book Club compiles a list of must-read page turners.  Below is the book list, linked to our favorite source for reviews.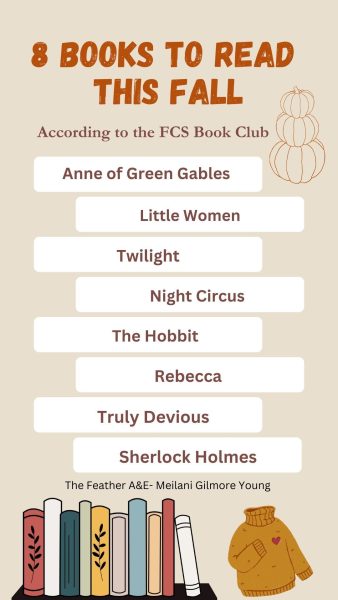 8 Must Reads
Anne of Green Gables – L.M. Montgomery 
Night Circus – Erin Morgenstern
The Hobbit – J.R.R Tolkien
Little Women – Louisa May Alcott 
Rebecca – Daphne du Maurier
Twilight – Stephenie Meyer 
Sherlock Holmes – Arthur Conan Doyle 
Truly, Devious – Maureen Johnson
Let us know your thoughts about any of these favorites in the comments below. Are there any books you would add to this list?
Interested in the FCS book club? Join them for their next meeting Friday, Sept. 8, in room 603 at lunch.
To read more book reviews visit Beautiful Country or The Whistling Season
To view more from the A&E  page.