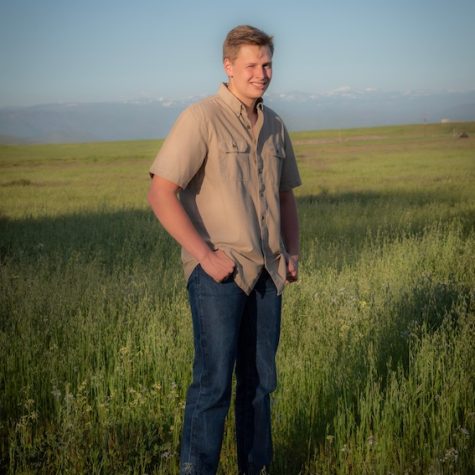 As I look back on my time at Fresno Christian, my mind goes to the first time I stepped foot on the Fresno Christian Campus in seventh grade. Since that moment, I have made many memories and learned so much. With that said, I am more than ready to move on.
Prior to Fresno Christian, I had been to several different schools. Starting off with Clovis Christian from Pre-K to First grade. Since then, I have been to four other Christian schools, all of which have closed down, all except Fresno Christian.
I have spent my whole life in Central California and for the last 12 years, I have lived on an almond orchard. Growing up on a farm was a very interesting experience. I learned a lot of valuable skills and knowledge. It also showed me the value of work and how doing things yourself creates a different level of satisfaction when the job is done right.
When I first came to Fresno Christian, I thought that the school was insanely big. Compared to every other school I had attended, it was, but I quickly came to the realization that the same community feeling that I thought I would never have again after my old school closed down was here as well.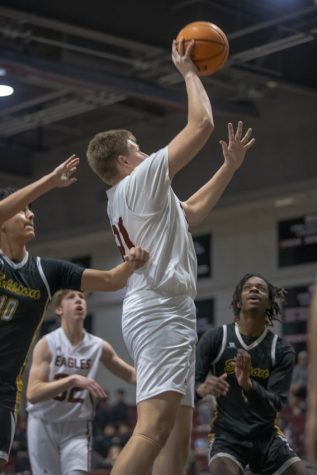 Since that moment, I have made so many memories from spending a year in online school due to Covid-19 to winning the Football Valley Championship my Junior year. I will never forget the friends I have made and the teachers who have made an impact on my life.
One of the biggest impacts on my life has been from sports. Throughout my time here, I played football, basketball, and
volleyball both in middle school and high school. Playing sports has been a great opportunity to grow my leadership and communication skills outside the classroom.
Some of my fondest memories have come from playing basketball with my friends, and I will never forget all the good times we had as a team from tournament trips to team dinners at Coach Penberthy's house.
Unlike most people who chose to be in The Feather to learn new skills with cameras or learn how to write better, I did not. Going into my senior year, I wanted to make it as easy as possible so I could have a fun senior year. However, I had not completed my VPA (Visual Performing Art), so I planned on taking Art 1.
As it turned out, Art wouldn't fit into my schedule, so I had to make a choice between Choir and The Feather to fulfill my VPA. I knew this decision would affect my whole senior year, but it didn't take me long to decide that I did not want to sing in front of people, so off to The Feather I went.
When we first went to class, we all decided on what we wanted to do. I really did not care because all I wanted was to get out of the class. I was assigned the role of a journalist, which was fine for me because it was good practice for my writing for college, but it didn't take long before I was asked to go outside my comfort zone.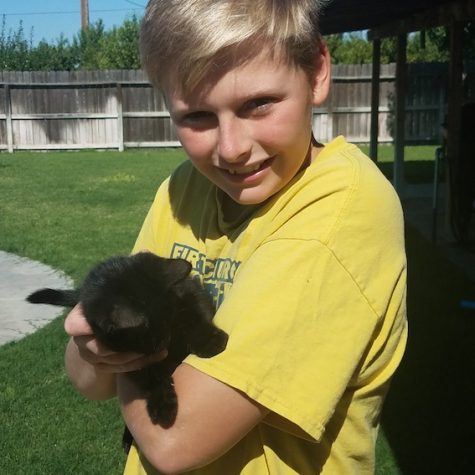 It was the day before Homecoming, and advisor Kori James asked me and senior Mason Petrie to go around Homecoming and talk to people with a microphone. At first, I was very uncomfortable because I am a naturally shy person, but it helped me to realize that sometimes you have to do things that make you uncomfortable to grow.
Since that first video, we created a series called "Mic'd Up" where I went around and asked people questions related to events and such. During the school year, we ended up creating seven such videos, most of which have over 1,000 views.
Being a part of The Feather ended up being a great experience for me, and I wouldn't have changed anything this year. I learned many new skills and grew in my confidence with interviewing people as well as becoming comfortable with being in front of a camera.
Looking back, I am so thankful for the opportunities my advisor Kori James has given me. At the moment there were things I didn't want to do, but in the end, I always ended up enjoying it and being satisfied with the end result.
The skills I have learned will carry over into my next stage of life. I plan on attending Grand Canyon University in the fall and majoring in Accounting.In the future, I hope to start by getting an internship during the summer for an accounting firm. From there I would like to graduate and get a job in my field of studies.
To read other Senior Reflections, go to Senior Reflection: Summer Foshee or Senior Reflection: Antonio Ruelas.