The 2022-2023 Fresno Christian baseball season has wind down to the end. It was the first season where the team competed in the North West Sequoia league. The team lost in the first round of playoffs in a tough game to East Bakersfield 12-6. Noah Heinz was the head for the Eagles this season. Heinz played college baseball for the Master's University.
Heinz spoke on his coaching career, "After I finished up playing at The Master's and in an adult league for a few years, an opportunity came up for me to coach JV baseball at Hoover. I realized I really liked coaching and then three years later I got to be the coach of Varsity at Fresno Christian."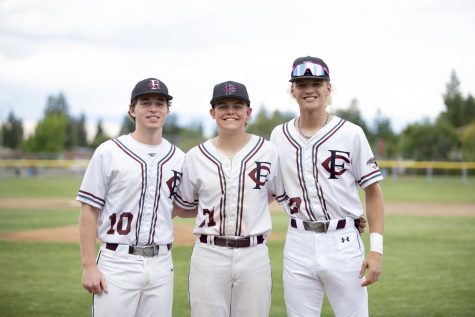 The team consisted of three seniors on the team this year. They were Mason Petrie, Caleb Compton, and Logan Krueger.  
Freshman Braden Belmont spoke on what it was like having these seniors on the team.
"Playing on varsity as a freshman was really exciting. It was a great time playing with older kids because it makes me work harder, especially for the seniors. I am grateful for them this season."
Belmont is a young player with a lot of potential.
"This year we had it rough, especially with losing Dylan Fittro and Mason Petrie. Both of them we're going to be key players for us," Heinz said. "We really had to develop our players and Braden did a great job as a freshman."
For Belmont, he believes having a tight bond with the team is important for the future.
"My hopes for the team and the next 3 years are to continue getting closer with all of them and really turning the team into a family. With all of our hard work, I think we can make it to a valley championship at least once over the next 3 years. I am thankful for the coaches to really care about our team as a whole and us individually."
Fresno Christian baseball has a bright future in its sights with only the three graduating seniors.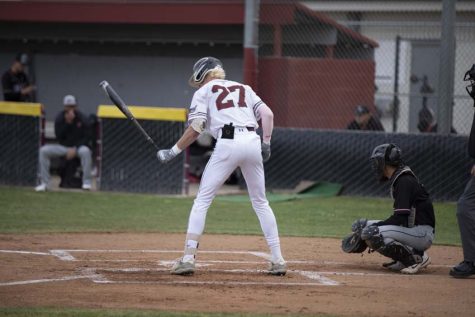 "The team we lost to in the playoffs is playing in the championship Saturday and we are a very young team. The future is certainly bright for us." Heinz said.
For more articles, read Susan Lynch lectures at San Joaquin Valley Town Hall and Trade schools as a valuable alternative.