Season opening game for Fresno Christian football honors victims and survivors of the Maui wildfires that began Aug. 8. This is the worst natural disaster for the state since a 1961 tsunami as well as the deadliest wildfire in modern US history. 
More than 11,000 local residents, many of whom have been displaced, are in need of immediate help from organizations like FEMA, Red Cross, Samaritan's Purse and Convoy of Hope. Lahaina, the formal royal capital is gone according to Mark Gudmunson, senior pastor of Pukalani Community Church of the Nazarene.
Leadership teachers, Hope Villines who visits the island each summer, along with teaching partner Robert Foshee chose to combine the first football game theme with an opportunity to help. Leadership has chosen to support Convoy of Hope who is on the ground delivering relief to the residents of Maui.
[media-credit name="The Feather" align="alignleft" width="510″]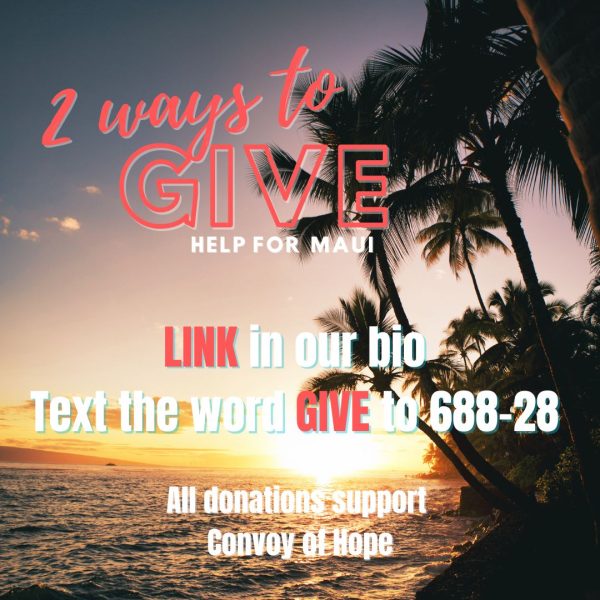 [/media-credit]
Two ways to give
Text the word GIVE to 688-28 or 
Donate on the Convoy of Hope website (the link is also in our Instagram bio)
Friday Football – Aug. 18
FC Eagles vs. Mammoth Huskies
Kickoff  7 p.m.
Gate Entry Fees
-Adults $5
-Seniors (65+) $3
– Students $3 with ID
– FC students and children under 5 – Free
Concession run by FC Cheer and girls soccer
Students and guests should come dressed in Hawaiian attire (Dress code approved)
Leadership activities will occur throughout the night. See you there.