The golf season comes to a close with players coming out with learning experiences, as a new coach enters the position. The team endured hardening conditions but loving memories.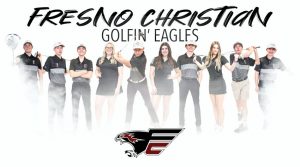 The senior captain, Brady Schwab leads the team through the North Sequoia league. He recounts his time as a player for a sport he greatly
admires.
"I really enjoyed playing golf and I was able to add more memorable moments this year," Schwab said.
The team went through some trouble due to the windy and rainy weather, effecting all schools participating.
Will Ahl, '24, has played on golf team for two seasons, he enjoys the practices and exerting his skills.
"The games were not about winning, it was about having fun," Ahl said.
A dedicated player who pushed through the hardships of the weather, Blake Bridges.
"It was amazing, the relationships I built with the lower class-men," Bridges said. "Creating new friendships with people I did not even know I could be friends with." Bridges said.
The golf team is looking forward to the future seasons with new players as two seniors are leaving.
To read more Feather articles, go to, Photo Reflection: Natalie Garcia and Senior Chapel.