Senior Reflection: Summer Foshee
As graduation brings so many "lasts," it reminds you of all the "firsts." With my last days as a Feather staffer quickly approaching, I reminisce on how much I have improved because of this class, and other experiences that have formed who I am today.
As a lifer, Fresno Christian has become like a second home to me; it is filled with close friends, hardships and fond memories. The Feather Online has played no small role in my journey with this school.
Wanting to follow my older brother's lead, I joined The Feather Online freshman year. I didn't realize how bad I was at writing until adviser Greg Stobbe attacked one of my essays with a red pen. I felt overwhelmed by the seemingly countless rules journalistic writing introduced to me.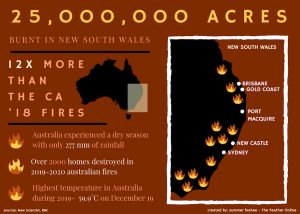 My closest friend of almost 10 years now, Zoe Bull, also joined the team freshman year. Together, with the advice of a former Feather Editor-in-Chief Sam Cross, we integrated infographics into the newspaper for the first time.
Displaying information in this visual way helped Bull and I improve our graphic design skills. It also opened up an opportunity for me to speak about infographics at the 2022 nationwide high school journalism conference hosted by the National Scholastic Press Association and Journalism Education Association.
Another skill that this class has built up is photography. Sophomore year, I chose to focus on learning how to use a camera and process photos. Kori James' expertise in the subject was evident. She was able to explain basic concepts and more advanced ones when people were ready.
One of my favorite memories from that year was when we went to Yosemite National Park to practice photography. James showed me how to capture the waterfall in a different way by using long exposure.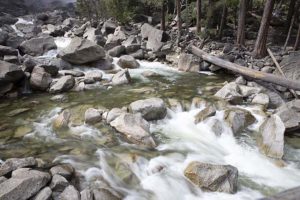 Class excursions, like the one to Yosemite, help the team bond. One night during the journalism conference trip last year, the girls stayed up late in one of the hotel rooms. That experience made us all closer. Other experiences back in Fresno, like waking up early to sell newspapers for Valley Children's Hospital on Kids' Day, also unite the team. Both the fun trips and tiring tasks make this class bond in a unique way. I will sincerely miss the people that have made this class such a special team.
If I was to use one word to encapsulate the team, it would be "communication." It takes great communication to ensure school events are covered. Students need to be able to ask others for help and rely on them to deliver on their promises. These lessons in communication will be invaluable to me in college and my future career.
While I am grateful for Fresno Christian, I feel ready to move on. I will be attending Azusa Pacific University and majoring in Studio Arts. Although news things can be scary, I feel that my high school education has prepared me for the next chapter.
I think the greatest lesson I will leave this school with is not all the academic things I have learned, but that people make life meaningful. To be honest, junior year was very difficult emotionally for me. Because of a heavy workload, I had very little time to myself. I put my grades before relationships and my mental health suffered.
At the end of that year, I hung out with my friends for the first time in a while. The joy I felt as we went driving in the country made me realize how exhausted and sad I had been the entire year. I realized that while my dedication to grades was admirable, good friends are more valuable than accomplishments.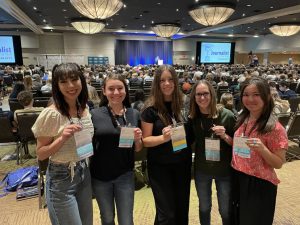 So when I look back on my years in The Feather and at Fresno Christian, what stands out to me is not awards or test scores, but the relationships I forged. I always hear older adults saying that you don't remember your friends in high school. However, I can't imagine forgetting the classmates and teachers that have been so integral to who I am.
Fresno Christian's beauty lies in how close it brings people together, with small class sizes and staff that truly want the best for their students. Having a dozen or less students in class periods, like with The Feather, really allows students to connect with each other and with their instructors. I would like to especially thank James and Stobbe for teaching me new skills and forcing me to improve my writing.
I am grateful that I was able to serve the team as an editor for two years. It allowed me to share my knowledge of producing articles with others. This made me a better communicator and helping the next team of journalists.
Thank you once again to all of the friends that will make graduating a bittersweet moment. Thank you to the teachers that didn't just see me as a student, but a sister in Christ.
Below is a podcast recorded by seniors Emma Calderon, Summer Foshee and Amanda Johnson discussing their opinions on The Feather Online.
For more senior columns, read Senior reflection: Mason Petrie.