Hey, eagles! If I haven't gotten the opportunity to meet you yet, my name is Paige Deffenbacher and I'm so excited to welcome you to my little corner of The Feather Online! I want to thank the Feather staff for the opportunity to share what's on my heart every couple of weeks. You guys rock!
When I was chosen to be this year's ASB President, I knew I wanted my role to be more than just a title. I've been trusted with the responsibility of helping to lead and love our school well, and I don't take that lightly. I'd love to share with you the three main objectives I have for this year.
Objective Number 1: prioritize JOY.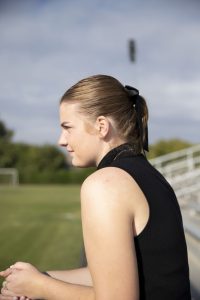 When I was in fifth grade I got the blessing of having Aubri Foster as my teacher. The first day of school she gave us the acronym "JOY" and explained that it stood for Jesus, Others, Yourself. As a leader on this campus, I vow to put Jesus first always. Every good thing comes from Him, and I can't do anything without Him. He is (and always will be) my first priority. Next up is others, THAT'S YOU! I promise to cast aside any selfish ambition and keep YOUR best interests at heart. Finally, yourself. That's me! I love the analogy of needing to be spiritually full so that I can overflow with the Spirit. That's my goal!
Objective Number 2: listen more than I speak. 
When I was probably six years old, my Sunday school teacher told me "Paige, God gave you two ears and one mouth for a reason." I'm pretty sure the context of this little conversation was me talking during Bible story time, but it stuck with me. I never want to get caught in the lie that my ideas, thoughts and opinions are better than anyone else's – they're not. We are so much better together than we are separate. Ecclesiastes 4:9 states that "Two are better than one, because they have a good return for their labor." In light of this Biblical principle, I've set this goal. I've seen the creativity and great ideas of our student body first hand. If I limit myself to my own thoughts and ways, I'll be missing out on what YOU have to say and what YOU want to see happening. How sad would that be?
Objective Number 3: set an example.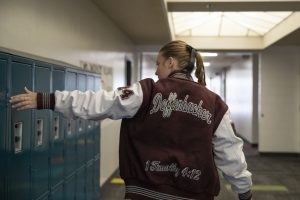 This idea goes back to my all-time favorite verse, which is 1 Timothy 4:12. "Don't let anyone look down on you because you are young, but set an example for the believers in speech, in conduct, in love, in faith and in purity." My goal is to always strive for righteousness. I know for a fact that I'm going to fall short (I already have so many times), but as someone wise once told me, the only thing I can do is my best. As I pursue Jesus with my whole heart, my goal is to lead others closer to Him, so that they can experience the joy and peace that only come from Him.
In sharing these goals with you I'm asking to be held accountable to them. If you see me falling short in any of these areas, please don't be afraid to call me out! I'm serious. Hit me with a "MISS PRESIDENT, THAT WASN'T VERY OBJECTIVE NUMBER THREE OF YOU." I'll probably laugh, but then I'll stop and say thank you for holding me to these standards. 
Now enough of the serious stuff. We have some really fun things happening on our campus! Here's what's going on:
October 23 – 27 is HOMECOMING WEEK! Get ready for so many fun things like the Royal Battle, Bonfire Rally, Princess Pageants, Dress Up Days and (of course) the Homecoming Game on Friday night! Check out the Feather's Instagram for all the dates and times. I can't wait to see you there!
November 10 is SADIES! We're heading to Magic Mountain and we could not be more excited. The theme is Rhyme Without Reason vs. Reason Without Rhyme. Have fun with it! Tickets go on sale 10/16/23 for $90 each.
Fall sports are in full swing! Don't forget to come out and support your Eagles. Check out The Feather Athletics page for more information
That's all for this month. See you around!
Love, Paige 🙂
To read more Columns visit The Feather Opinions page.
For more Feather news visit Students make memories at Senior Retreat or 500th career win for Coach Foshee