The cross-country program has gone through a full revival headed by coaches James Garcia and Shawn Young. The team started anew three years ago after a dormant period. The team continues to grow with an upcoming generation of Fresno Christian runners from the elementary and middle school programs.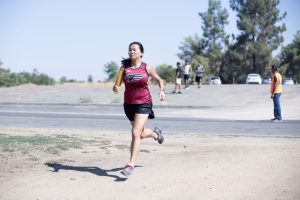 With seven boys and eight girls running, the teams are looking at qualifying at the state level. This would be an honor for the program due to the fact that only two teams from the Central Valley can receive the privilege to compete. The boys team is aiming to run state for the first time while the girls team would have the chance to return. 
Competing at state is not guaranteed. Young shares the requirements if they want to compete at a higher level.
"We need a healthy girls squad and everyone to run a solid race at the Central Section Championships to qualify for State," says Young. "The boys team will need to have a superb race plus an off race from Yosemite and/or Immanuel to qualify." Young said.  
Cross Country requires hard work and discipline. The athletes are expected to practice before school three out of the five school days. They run 30-55 miles over 6 days of the week. 
One of the top runners for the boys, Blake Bay, '27, comments on the mental side of running.
"It's very mentally tough because your body is just telling you to stop and you have to keep going for 16 minutes and just running your heart off your legs off." Bay said.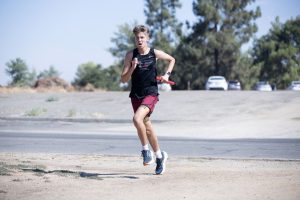 Despite the troubles faced with starting a new program, the cross-country team has made improvements each year. Garcia and Young are committed to building the program.
Just recently the team had the opportunity to compete in the Woodbridge Invitational. The team traveled all the way to Irvine in Los Angeles. Blake Bay placed 10th, while Jacob Pimentel and Hailey Higton medaled.
Be sure to mark your calendars and come out to support the FC Eagles at the next away meet, scheduled for October 20 at Clovis North for their annual Twilight Invitational. We look forward to seeing you there!
For more from FC Athletics visit The Feather Athletics page.
To read more visit, Girls tennis aims for a championship season or New teachers welcomed for 2023-24 school year.