[media-credit id="195″ align="alignleft" width="230″]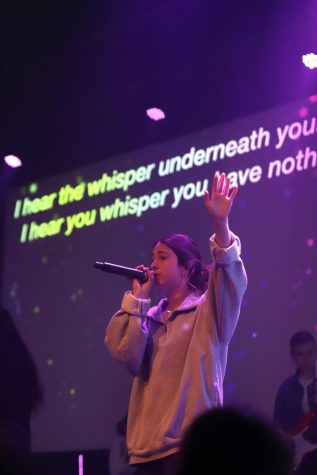 [/media-credit]
Being a part of The Feather Online as a freshman this year was challenging but rewarding. Starting off on the Feather team, I worked as a journalist for the first  semester. I learned the basics of journalism and professionalism and slowly transitioned into photography. 
I started photography back in February and took pictures of chapel for my first event. From then I learned how to write captions, photo posts and edit photos. Now I am growing my confidence behind the camera and in the back end. I'm excited for the opportunities that the Feather and photography have to offer. As soon as I started photography I knew that this is what I'm supposed to do on the Feather. I love capturing photos about all different events and seeing people experience them.
Being a part of the Feather team has been so rewarding. Starting off as a freshman while doing Feather was overwhelming at first but I am so glad I did it. I learned so much about how to be persistent and professional in the journalism world. I loved having most upperclassmen in the class so I could look to them for advice and help.
The Feather has brought a lot of unique experiences. Some of my favorite Feather events this year were Kids Day, interviewing Ellie Koleen and just every day in third period. Kids Day taught me how to be a journalist while serving our community. Interviewing Ellie Kollen was my first look into photography and the world behind it. I saw that she used her photography skills she learned in the Feather to now be a professional wedding photographer. Third-period Feather is just a reminder that being on the team is like a big family, we all look out for each other and have a great time together. Throughout all these experiences I have learned a lot from professional photographers to fellow classmates. 
[media-credit id="195″ align="alignright" width="369″]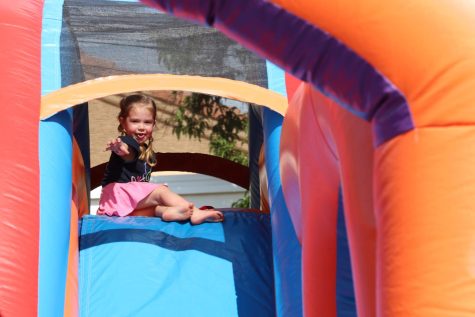 [/media-credit]
In the future, I hope to create my own photography business and pursue taking photos throughout college. I would love to do photography internationally and travel around the world while taking photos showing God's glory. 
This summer I am going to the Dominican Republic on a missions trip with my church so I'm excited to bring my camera and be able to capture photos there with the skills I have learned from the Feather. 
A piece of advice I would give to the next photojournalist or feather team is to stay on top of your work and don't be afraid to ask for help. The first semester of Feather was overwhelming and a lot at first but then it starts to become easier. For me, it is hard to ask for help from someone because I think I can do everything by myself but I realized that the team is always willing to help. 
Someone I would thank is Taylor Beckworth she was the first one to teach me how to use a camera and helped me photograph my first event which was chapel. Since then she has taught me how to edit and all the behind-the-scenes while always being willing to help when I'm confused. I am sad to see her graduate and go to college but I am thankful that I was able to meet her this year and learn from her.
When I first started the Feather I could barely write a sentence for an article or take a picture without overthinking it. Now I have grown my confidence and expanded my skills to believe in myself and my work. I am excited to see what God has planned for me in the future. 
To read more from The Feather, check out 2023 track and field season or Senior Lifer- Seth Radke
Photos throughout the semester: